UNUSED LYRICS FOR PRAISE SONGS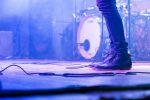 These unused lyrics for praise songs are to demonstrate how to let God's word prompt your lyrics. Therefore, use scriptures to write uplifting lyrics.
Practice using a scripture as a theme for your lyrics. Inevitably, your uplifting lyrics for praise songs will prompt changes in people's lives.These full lyrics are NOT for sale and not to be used for profit. These unused lyrics for praise songs are part of the author of this website's collection. Read the Lord's Prayer again. Jesus asked us to pray for our daily needs. Matthew 6:9-11.
Remember, the rule. Faith is about the opportunity to give something back to God. Never try to make a profit from the faith of others. Stay grounded. Keep your praise songs and your everyday way of earning a living separate. Remember the temple, Jesus and the money changers. (Matthew 21: 12,13) It is a stark reminder for us. We received free. Give free.
All the songs on the following website are not for profit jw.org. The song 'We won't forget you' was written after Typhoon Haiyan in 2003. The video shows the help that was given to those suffering in the aftermath of the storm. Footage also shows disaster relief following hurricane Katrina.  JW's help rebuild the homes of their brothers and sisters free of charge. The people in the video are NOT actors.
Hints and tips for writing praise songs can be found after the lyrics.
Narrow Road
Born into a life of stress trapped no room to grow.
Had to learn the hard way but now I truly know
How poverty and problems help you learn to stay alive
When someone out there's looking down and wills you to survive.
Didn't always appreciate His power and His might.
Didn't always recognize, He had my dreams in sight.
His plans were always clear to Him that one day I would learn.
What you reap is what you sow be patient wait your turn.
Have you told Him that you're sorry for mistakes each living day?
Do you open up your heart to Him when your life starts to stray?
Are you conscious that you need to change and carry out His will?
If you are, then you can rest assured He cares about you still.
I could take a lifetime to tell each twist and turn
Of life's unending battles from which a heart can burn.
But somehow on my journey I let him set me right.
Now life's become untangled 'cause paradise is in sight.
Born into a life of stress trapped no room to grow.
Had to learn the hard way but now I truly know
How poverty and problems help you learn to stay alive
When someone out there's looking down and wills you to survive.
Chorus
So share with me your story. Make it plain for all to see
That when you're cared for from above, it's not the end of story.
He knows each anxious moment and helps you with your load
So say a prayer and walk His way along the narrow road.
See a World
I can see a world without poverty or crime.
I can see a world that's not been ravaged by man's time.
Where only beauty touches the eyes no matter where you look.
No you won't find the plans in any man made book.
I can see a face without a wrinkle or a tear.
I can see a child who can roam anywhere without fear.
Where every person that I meet could be my next best friend,
I can be sure this world will live on without end.
I know of a song that the whole wide world can sing.
I can speak one language that can say everything,
Where there are no border crossings and no barriers of pain,
And everyone who is sick or frail will grow young and fit and strong again.
I can see an earth where the water's pure and clear.
Loving the cool breeze and warm sunlight in my hair,
Where every drop of air I breathe gives me nothing but life,
And every harvest's rich enough for every man, woman and every child.
I can see God's plans unfolding in a kingdom from above
I know that soon He'll bring a paradise filled with endless love?
Remember how life began for man and I  can now foresee,
A beautiful new world that's perfect and how life was meant to be.
So I choose to live each moment as if that day's arrived,
Keeping God first in my life and truth first in my mind,
I treat each person that I meet with tender love and care,
And very soon, if God's wills, I'll be there.
Unused Lyrics for Praise Songs – Your Turn
These unused lyrics for praise songs demonstrate faith that God can help us and he wants to. So, here's how to write lyrics for praise songs. Read a scripture and ask yourself the following questions.
What picture does it conjure up in my mind?
Why did God have it recorded in the Bible?
What does it mean?
Who said it and in what circumstance?
If this scripture was a lyric, what message should it give?
What kind of person is likely to benefit most from this scripture?
How can I write hope and trust in God into the lyrics?
Combine Scriptural Ideas to Create a Lyric Story
It maybe that more than one scripture prompts your lyric (as in the above lyric). However, as your idea for the lyrics start, write from the heart. Write sensitively and respectfully. Your objective is to praise God and demonstrate your love for God and his son Jesus. It also needs to be written for a variety of voice types, ages and ranges. So, try to not to use notes that are too high or too low when you add music. If the song is to be sung by a crowd, be consistent with your range of notes. Try not to throw off the singer with an unexpected change in melody. You can be versatile, but it needs to be easy enough for most people and groups of people to sing. Try to include a phrase or too that motivates to action. Keep your unused lyrics for praise songs in order to improve them in the future. You may be able to use lines from them if can't use the whole lyric. You will always have unused lyrics for praise songs that just didn't seem to work. Don't be disheartened and remember to pray before you write.
Question
Did Jesus enjoy singing?
Answer