LYRIC IDEAS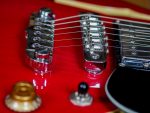 You have found daily lyric Ideas for songs & Inspiration for song titles. Our eBook has over 2,000 song title ideas. Refresh your songwriting. For inventive lyric ideas, brainstorm here. Our lyric ideas for songs will boost your creative imagination. We have added lyric ideas for praise/worship songs and a blog to support young songwriters. Additional lyric ideas for songs can be found in our eBook. See the contents here: Lyric Ideas for Songwriters. This eBook contains over 2,000+ song lyric ideas. Both the website and the eBooks are the perfect song writing generator. Brainstorm song lyric ideas/hooks and song album title ideas whilst boosting your inspiration with this think tank. Random words and phrases in the eBook could even prompt ideas for band names.
We are here to help you generate lyrics that are unique, with song title ideas that jump out at you. Whenever you are lost for words or have writers' block, return to this website for lyric ideas that work. Consider the phrases and what they mean. The eBook will help you see song writing and lyric ideas from different angles. Songwriters can use the lyric ideas to let their minds wander through endless possibilities. Bookmark this website as you will likely return to these inventive lyric ideas many times in years to come.
Lyric Ideas for Songwriters eBook
If you would like inspiration on tap on your PC, tablet or phone, buy 'Lyric Ideas for Songwriters'. It's comprehensive and thorough. It contains an abundance of ideas for song writing plus lists & charts which generate ideas. As a way for lyricists to brainstorm new lyrics with word, phrase and lyric prompts, it's invaluable. It's a PDF that can be kept on your phone, tablet or PC to use whenever the need arises. For example in the recording studio, jam session or away from home.
Whether, you're collaborating with others or need lyric ideas for a song when you are  alone, use this song lyrics generator to brainstorm themes for your songs. It will prompt you to transform boring lyric ideas for songs into lyrics full of interesting phrases. This think tank will help you say what you mean with greater impact. When you're asked to write for a specific purpose don't let your mind go blank. Hone in on lyric ideas that fit your subject. Not every song is about love found or lost. Refresh your lyric ideas with the eBook.
Help Me Write a Song eBook
If you're new to song writing and need simple help writing lyrics, buy the 'Help Me Write a Song eBook'  This brief Help Me Write a Song eBook will help you learn how to turn your thoughts into lyrics. The eBook talks young songwriters through the thought process of writing lyrics from a theme or title. It also provides tips for altering lyrics if they don't seem to flow well. Use it to invent music ideas for your lyrics too.
Lyric Ideas for Songs
This website condenses access to lyric ideas for songs by triggering word pictures in your mind. If you have the music and now need fresh ideas, you've come to the right place to find lyrics ideas to prompt song writing. Whether you enjoy writing lyrics about love, money, fame, life, faith, people, experiences or dreams you are sure to find lyric prompts here.
When you write song lyrics, keep in mind that searching for lyric ideas on this site can give you a unique perspective. Your search could begin with lyric ideas from our Daily Lyrics. Search for theme ideas on the song lyric themes page. Read the song lyric verses and be prompted to complete your lyrics. When writing songs for a living, you're sure to find song lyric ideas and inspiration that helps you create viable music industry ready songs. Songs that singers will want to sing.
Lyrics first or Music first?
The choice lyric first or music first is up to your writing style. Our daily lyric ideas and our eBook can help project ideas into your blank moments. The lyric ideas could form a title or a hook for your song. Ask questions about the phrase, such as: Who's saying it?  Why are they saying it?  Where are they?  What is the meaning behind the song words?  Phrases often cause an image of a person to emerge in your mind. Use these images to generate a theme for the lyric idea based on a real person. Doing this adds character to your song. Whether the lyric ideas form a title, chorus or bridge will depend on where your writing takes you.
Alternatively, if for you music comes first, you can pick a phrase that fits with the rhythm of your melody. It becomes easier to complete a song when good ideas for lyrics back up every stage of the songwriting process. When your song is complete, opportunities for harmony arise. A good singer can embellish and lift a song and make it amazing. Give them space in your lyrics and melody to make the song unique.
Lyric Ideas – From Where?
The page "How to Use the song lyric Ideas"  gives songwriters tips on how to make the most of the free song lyric ideas.The lyric ideas are from my own personal archive of ideas also found in the eBook Lyric Ideas for Songwriters.  Many lyric ideas were logged from listening to hours of interviews with bands or artists on radio. It was my job at the time (tracking songs played). They were highly creative people who in everyday speech often had great ideas for songs without even realizing it. Some of these ideas even come from kids that I taught English to. Their directness often made great ideas for lyrics. These sources remain a unique way to create lyric ideas for songs.
When you write lyrics, keeping track of great lyric ideas becomes a habit. Songwriters are often deep thinkers who are also good listeners. They meditate on things that matter. Listening and problem solving can make for heartfelt songs even subtle protest songs. That's probably why so many songwriters become involved in supporting good causes. Wherever people are you will find lyric ideas for songs. 
Song Theme Ideas
The Song Theme Ideas page contains a song theme planner to give you new lyric ideas for the subject of songs. If you like the Song Theme Ideas page there is a similar chart 'Life as We Know It' in the Lyric ideas for Songwriters eBook. Ideas for praise songs on this website contains faith prompts to put heart into your lyrics.
As a songwriter, your song lyric ideas may appear when you least expect them. Write them down immediately. If you welcome inspirational ideas for songs when you are writing lyrics for your own songs, why not BOOKMARK THIS SITE.  Keep tabs on the new song writing ideas for song lyrics. Better still ,buy the eBook. Don't miss out on ALL the lyric ideas in the Lyric Ideas for songwriters eBook.
The lyric Ideas for Songwriters eBook is a PDF file and can be accessed from your phone or laptop. Own the eBook full of lyric ideas for songs today.