UNUSED SONG LYRICS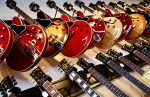 Here are unused song lyrics for your music. Songwriters, you have an opportunity to write music to unsigned lyrics. If you feel you can sell your finished song, sign a fair collaboration contract and give it a try. The lyrics on this page will be switched regularly with new lyrics or lyrics from my lyric bank so check back regularly for different unused song lyrics. Most of these unused song lyrics are lyrics that mean something.
I write lyrics now and again when I have something to say about a subject or inspiration hits. Often, when I write, my initial title becomes a line in the song. Don't be surprised if your lyric title idea changes as you write and refine your lyrics. My initial lyrics are often written within a couple of hours. When I analyse what I've written, another phrase may just jump out and consolidate the lyric idea, forming a new title. A word of caution, don't change a word or phrase that already says what is meant perfectly. Sometimes, writing lyrics takes a great deal of thought and other times the words flow quickly. However, it will usually take looking at the lyrics again for another 24 hours or more; changing words or phrases as you go. 
Watch out when you write lyrics to stick to a rhythm. Could be 3 or 4 beats per line. Music will follow easily if your lyrics fit a rhythm perfectly. Learn how music can be written to closely support the meaning of lyrics. That said, when fusing the lyrics to music, you will constantly be tweaking the order of words or changing contractions back to two words from one. Remember to choose chords thoughtfully for more impact. If your completed song evokes emotion, your attention to detail has worked. Sad rap lyrics need a core melody that reflects the emotion of the words. Keep it simple. A good place to find ideas for lyrics is in the news.
My Unused Song Lyrics
If you'd like to 'borrow' my free to use, unused song lyrics so that you can turn it into a full song, you're welcome. However, check my Terms and Conditions first.  Just email April at lyricideas1@gmail.com if you intend to make money from your song. Please do NOT claim that you wrote the lyrics yourself, or you will put yourself at risk of prosecution.
There are many ways to turn my unused song lyrics into finished songs, so be creative. Use a genre of music that fits the theme. If you have music ideas that work perfectly with my lyrics, we'd love to hear the finished song. Please be creative. If we like what you've done with our unused song lyrics, we may even post a link on this site to your song. Whatever genre you turn the lyrics into, rap, pop, etc., be aware that there is often more than one way to interpret the lyrics. 
POSSIBILITIES 
How wide is your field of vision?
Do you see just what's inside you?
Or see only what you're missing.
In a world that's full of fear and endless hate?
Is your life just an illusion
That contains no rhyme or reason?
Don't look down, look up to the skies above.
It's time to notice a world teaming with love.
So stand up and be ready to win the fight.
Rise up and see the real life that's in sight.
Take one step at a time. It's your turn now to find
Your place in life, reserved with you in mind.
So, dig deep, now build your courage.
Take the next step. You have the knowledge.
If your fears you face, you can win this race.
At times you may falter. It happens to us all.
Don't be knocked back, there is no need to stall.
Just take more steps forward than you take back
You can balance staying right on track.
Just keep moving forward and very soon you'll see
You can reach your goal, fulfilling all your needs.
You can live the dream. Be all you hoped you would be.
CHORUS
Look for the beauty not the pain.
Look for the sunlight not the rain
And your eyes will open to possibilities.
Join the pathway straight ahead.
Walk with laughter not with dread.
There'll be no defeat if you don't retreat.
With new strength and hope now you are complete.
YOUR EYES
Can I still hear the silence when I'm asleep at night?
Do I notice everything when nothing is in sight?
In my dreams do I watch without ever really seeing?
Can love make me invisible to every other feeling?
Void of all emotion climbed the stairways of my heart
Choosing to reflect on a life that somehow meant to start
Revealing all of the secrets that belong inside my head
When I always meant to walk away from where I dared to tread
Do I lose all sense and reason when I focus on a single face?
Crashing down defences keep my plans away from every place
Walking away from thoughts that block my vision of the future
Daring to believe it's right to take my dreams much further.
Though shadows follow closely behind my every step
I'm destined for the feelings that control the thoughts inside my head
So I take careful steps to walk on solid ground not sand
Looking for the reasons to reach out and take an empty hand.
Longing for acceptance in every step that I may take
Trying to make sure that if I bend I'll never have to break
Emerging from the comfort of the days that went before
Reaching out for what's behind both sealed and open doors.
I know sometimes I talk more than I listen
For that I hope you'll accept my apology.
I know that sometimes you get really angry
If I'm not who or what you want me to be.
But you know I love you more than words can say
I need to say it now so that you won't walk away
You will never know just how much you mean to me
So I'm telling you now so that you can really see
CHORUS
Still I see your eyes each time that I close mine
I can't see a sunset without seeing your face in my mind
I'm losing all the loneliness that made me feel I wasn't enough
Could this be how two hearts know that they're in love?
About these Unused Lyrics
Please remember to read my Terms and Conditions if you intend to turn these lyrics into a full song. All the lyrics that you will find on this page have been written by me (April Phillips). If you like the lyrics, you'll love my lyric ideas eBook. Lyric Ideas for Songwriters.