UNUSED SONG LYRICS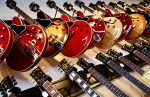 Here are unused song lyrics for your music. Songwriters, you have an opportunity to write music to unsigned lyrics. If you feel you can sell your finished song, sign a fair collaboration contract and give it a try. The lyrics on this page will be switched regularly with new lyrics or lyrics from my lyric bank so check back regularly for different unused song lyrics. Most of these unused song lyrics are lyrics that mean something.
I write lyrics now and again when I have something to say about a subject or inspiration hits. Often, when I write, my initial title becomes a line in the song. Don't be surprised if your lyric title idea changes as you write and refine your lyrics. My initial lyrics are often written within a couple of hours. When I analyse what I've written, another phrase may just jump out and consolidate the lyric idea, forming a new title. A word of caution, don't change a word or phrase that already says what is meant perfectly. Sometimes, writing lyrics takes a great deal of thought and other times the words flow quickly. However, it will usually take looking at the lyrics again for another 24 hours or more; changing words or phrases as you go. 
Watch out when you write lyrics to stick to a rhythm. Could be 3 or 4 beats per line. Music will follow easily if your lyrics fit a rhythm perfectly. Learn how music can be written to closely support the meaning of lyrics. That said, when fusing the lyrics to music, you will constantly be tweaking the order of words or changing contractions back to two words from one. Remember to choose chords thoughtfully for more impact. If your completed song evokes emotion, your attention to detail has worked.
My Unused Song Lyrics
If you'd like to 'borrow' my free to use, unused song lyrics so that you can turn it into a full song, you're welcome. However, check my Terms and Conditions first.  Just email April at lyricideas1@gmail.com if you intend to make money from your song. Please do NOT claim that you wrote the lyrics yourself, or you will put yourself at risk of prosecution.
There are many ways to turn my unused song lyrics into finished songs, so be creative. Use a genre of music that fits the theme. If you have music ideas that work perfectly with my lyrics, we'd love to hear the finished song. Please be creative. If we like what you've done with our unused song lyrics, we may even post a link on this site to your song. Whatever genre you turn the lyrics into, rap, pop, etc., be aware that there is often more than one way to interpret the lyrics. 
I DO
Gazing at the stars that appear in the night.
Thinking 'bout how you are the love of my life
And my heart leaps. My heart leaps.
Could never have imagined it would be this way.
Living out a fantasy that's real and here to stay
And I can't breathe. I can't breathe.
 
Singing out loud and proud. Don't care who can hear.
At the top of my voice without a care or a fear
Cause I want to. I want to.
You've made me so much happier than I've ever been.
And I can't stop smiling 'cause I'm living the dream
That you gave me. You gave me.
 
My heart is on fire and I don't want to put the fire out.
Right now all I want to do is scream and shout
I love you. I love you.
So I've saved up my promises and given them all to you.
I can't believe you love me and you know I love you too.
Love's amazing. Amazing.
 
CHORUS
So I'm taking one step closer to forever today.
One step closer till I hear you say.
The words that I've been longing so much just to hear
Whenever, whenever, whenever you are near.
I do. I do. I do oo oo oo do.
I do. I do. I do oo oo oo do.
HELP THEM HEAL
When fear begins to descend
Like a storm way out at sea.
When you just cannot comprehend
What your future will be.
When everyone around you
Seems trapped in the same boat.
It can take enormous effort
To keep your hopes afloat.
It's only human nature
To resort to despair.
Forced desperation
When the help just isn't there.
Takes courage to remember
That patience wins through.
When your hands are tied and there is
Nothing more you can do.
Someone's always watching
And knows just what you need.
Can seem like forever
When you're struggling hard to breathe.
When you're waiting for assistance,
Very soon you'll learn
That life always finds a way
For hope to return.
CHORUS
You can make a difference.
You can save a life.
If you open your heart,
If you dare to try
To watch over the world.
Feel the pain people feel.
Share the love in your heart.
Help them heal.
About these Unused Lyrics
'Happy' was written on the 14th June 2021. Please remember to read my Terms and Conditions if you intend to turn these lyrics into a full song. All the lyrics that you will find on this page have been written by me (April Phillips). If you like the lyrics, you'll love my lyric ideas eBook. Lyric Ideas for Songwriters.