UNUSED SONG LYRICS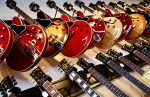 Here are unused song lyrics for your music. Songwriters, you have an opportunity to write music to unsigned lyrics. If you feel you can sell your finished song, sign a fair collaboration contract and give it a try. The lyrics on this page will be switched regularly with new lyrics or lyrics from my lyric bank so check back regularly for different unused song lyrics. Most of these unused song lyrics are lyrics that mean something.
I write lyrics now and again when I have something to say about a subject or inspiration hits. Often, when I write, my initial title becomes a line in the song. Don't be surprised if your lyric title idea changes as you write and refine your lyrics. My initial lyrics are often written within a couple of hours. When I analyse what I've written, another phrase may just jump out and consolidate the lyric idea, forming a new title. A word of caution, don't change a word or phrase that already says what is meant perfectly. Sometimes, writing lyrics takes a great deal of thought and other times the words flow quickly. However, it will usually take looking at the lyrics again for another 24 hours or more; changing words or phrases as you go. 
Watch out when you write lyrics to stick to a rhythm. Could be 3 or 4 beats per line. Music will follow easily if your lyrics fit a rhythm perfectly. Learn how music can be written to closely support the meaning of lyrics. That said, when fusing the lyrics to music, you will constantly be tweaking the order of words or changing contractions back to two words from one. Remember to choose chords thoughtfully for more impact. If your completed song evokes emotion, your attention to detail has worked.
My Unused Song Lyrics
If you'd like to 'borrow' my free to use, unused song lyrics so that you can turn it into a full song, you're welcome. However, check my Terms and Conditions first.  Just email April at lyricideas1@gmail.com if you intend to make money from your song. Please do NOT claim that you wrote the lyrics yourself, or you will put yourself at risk of prosecution.
There are many ways to turn my unused song lyrics into finished songs, so be creative. Use a genre of music that fits the theme. If you have music ideas that work perfectly with my lyrics, we'd love to hear the finished song. Please be creative. If we like what you've done with our unused song lyrics, we may even post a link on this site to your song. Whatever genre you turn the lyrics into, rap, pop, etc., be aware that there is often more than one way to interpret the lyrics. 
I'M ALL YOURS
There's a first time for everything
And today's a first for me.
Because I've started seeing you
As close and cherished family.
You've no hidden agendas.
There's a softness in your eyes.
Watching you, unselfish love
Comes as no surprise.
In a world that's so demanding.
I thought devotion was long gone.
You have the rarest gift.
I'm honored you chose me to be the one.
I promise I won't let you down.
For you I'll always be there.
Caress your life with tenderness
And handle it with care.
So close your arms around me.
Allow our heats to beat in time.
We'll take each breath together.
Close separate chapters of our lives.
I can't contain my love for you.
I'll tell each one I see.
Our love has divine backing.
Was purposed meant to be.
You are so amazing.
You take my breath away.
With every waking moment
I'll treasure each and every day.
There'll never be another one
Who thrills me like you do.
There is no other way to say it.
I love only you.
CHORUS
So here I am. I'm all yours.
I'll love you till I die.
We've joined our lives becoming one.
For you I'll breathe my every sigh.
You have my full attention.
I give you my whole heart.
I promise you I never ever
Want to be apart.
WASH AWAY
I want to live in a world with no borders and divisions.
With no rallying religious leaders and no bickering politicians.
Where the shade of every thought reflects the beauty that surrounds us.
With no conflicts full of hatred and no-one to scream abuse at us.
If we care about this earth and the people living in it.
We'll be content with simple things not the wealth in our pockets.
Living for what I know is right for you and not for me.
Foreseeing the world's future as a stream of possibilities.
I long for impartiality that's what we all live for.
It's about peace and security, not drowning innocence in pointless wars.
There'll be no retribution 'cause I've learned to forgive.
Letting go of every hurt; focus on life yet to live.
Looking so much deeper so I see the wood for the trees.
We can live together unselfishly not just doing as we please.
Quantify our future in terms of love and emotional treasure.
Not living for ourselves and a life of constant leisure.
Stacking up the friendships for a future life that's real.
Realizing what the world can be if we allow ourselves to feel.
Living for humanity not the world that only I can see.
Seeing every member of the human race as a member of my family.
Removing pointless barriers from the world becoming one.
Caring about who I really am for the sake of everyone.
So I'll muster up the courage to bolster up the world.
Watching, hoping, waiting till a peaceful world unfolds.
CHORUS
Wash away the violence and all the hurtful trash.
Wash away the need to hoard a heap of cash.
Wash away the problems. Wash away the strife.
I see the bigger picture and for the whole world I want life.
Not involved in all the hatred. I'll flee from all the crime.
Won't generate or contribute to divisions in a world of minds.
About these Unused Lyrics
Please remember to read my Terms and Conditions if you intend to turn these lyrics into a full song. All the lyrics that you will find on this page have been written by me (April Phillips). If you like the lyrics, you'll love my lyric ideas eBook. Lyric Ideas for Songwriters.