LYRIC IDEAS TERMS AND CONDITIONS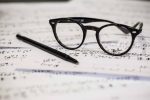 Thanks for your interest in my lyrics. The Lyric Ideas Terms and Conditions found here are for users of the lyrics on this website. Copyright laws still apply. Because the lyrics I display are for anyone to use, I regularly have requests for them. Please be aware that if you use any of the lyrics, some or all of the words will likely have been used by others before you. However, you're welcome to borrow any lyrics that you find on this website.
If or when you decide to publish and record your finished song, I'll need to be informed. As author of the lyrics I will retain intellectual property rights to my lyrics. In other words, you won't be able to claim that you wrote all of the words to your song alone, if you didn't write all of them. With the above in mind I would expect the lyricist's share of any profits due to the songwriters in proportion to how much of the lyrics you have used.
What you can and can't do with my lyrics?
So yes, you can turn my lyrics into a song. You also have permission to make any changes that you need to in order for the lyrics to fit your music. All I ask is that you keep it clean. No curse words or sexually suggestive overtones are allowed or I will withdraw my permission.
You are welcome to sing the song at schools, charity shows or auditions. You are also welcome to upload your song to "You Tube" and other similar sites (providing you say that the lyrics are by April Phillips or from lyricideas.com. What you can't do, is sell the song or make money from it commercially; whether through the internet, gigs or any other media without signing a contract to ensure that all parties to the song are treated fairly. (If you are seriously interested in selling your song please request a copy of our Collaboration Contract.
With regard to the lyric ideas found on this website or the short verses in the song lyric verses page, I have no special rules for them (except for the lyrics on the Unused lyrics for praise songs page.) You're welcome to use them in your songs free of charge. My only lyric ideas terms are for the full lyrics on the unused lyrics page. Remember though that you won't be the only one to have used these verses, so once again you can't claim that you wrote them. As the author of the lyrics I still retain authorship rights.
Lyric Ideas Terms of Commercial Use
E mail me a link to or audio file of your complete song (using my lyrics) to prove that the song is about to be published and marketed as a single or on an album.
Pay a fee of £100 to demonstrate a serious intention to use the lyric for commercial means.
Sign a songwriters' collaboration contract that will give you permission to use the lyric for commercial gain. (email this website if you would like a copy of the collaboration contract)
After payment and signing of the collaboration contract, I will then remove the lyric from the web site and review it again in a year's time. If I have not received at least an extra £100 for the use of the song within one year of signing the collaboration contract, the complete ownership of the lyric will then revert back to me. The collaboration contract will become null and void.
Lyric Ideas Terms and Conditions Free
For further suggestions on how to invent ideas for music or how to write lyrics why not buy the Help me Write a Song eBook sold on this website. For lots more ideas for lyrics, the Lyric Ideas for Songwriters eBook is the perfect resource. Everything that I know about writing lyrics and songs is contained in these two eBooks. They are sure to help you hone your skills as a songwriter. There are no special rules when you buy the eBooks.
Unfortunately, I am unable to write lyrics to order. My objective with the lyric ideas website is to encourage visitors to the site to become prolific at writing their own lyrics. Yes, it takes time and yes it's hard work until you have written enough lyrics for it to become easy. If your intention is a career in the music industry or as a performer learning how to write lyrics is time well spent.
April Phillips
Author of the lyrics on this website
lyricideas1@gmail.com